---
Mary Galloway in "Never Steady, Never Still"
---
– Billed as one of the rising stars of this year's TIFF, the adore-worthy Mary Galloway who has been a Best Actress nominee at the Leo Awards is a moving presence in the drama "Never Steady, Never Still".
---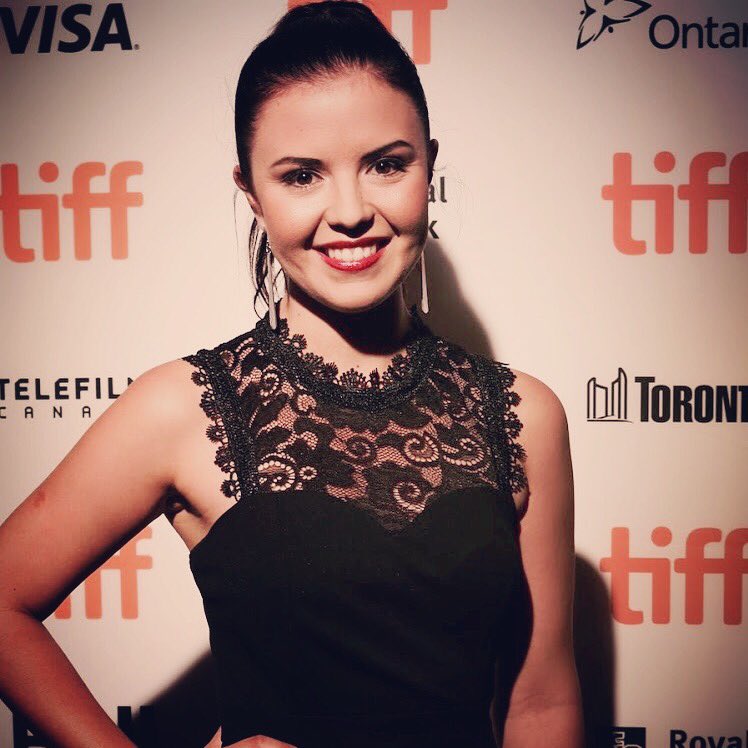 ---
– She will captivate as Kaly, a pregnant teenage girl who comes into the lives of an 18 year old man (Théodore Pellerin) and his widowed mother who has struggled with Parkinson's disease for nearly his whole life.
– Exciting times are afoot with her directorial debut short film called "Unintentional Mother" being released at film festivals and is the first ever Canadian film winner of the Kevin Spacey Foundation's Artist of Choice Award.
---
Seana Kofoed in "Five Minutes"
---
– Blessed with an unmistakable radiance that will warm up to audiences in next to no time, the graceful Seana Kofoed has consistently been an eye-catching face across film, television and the stage.
– She stars in the comedic short "Five Minutes" as Gina, a woman who partakes in a progressive elementary school's "parenting class" and tensions soon arise between the participants as each unearth more about themselves.
– Horror fans will be looking forward to Seana's upcoming horror film "30 Miles From Nowhere" which sees five college pals returning to the summer home of their youth only to find out their friends funeral is not what it seems.
---
Breeda Wool in "Midnight Confession"
---
– It is the perfect timing to fixate on the immaculate performer that is Breeda Wool as she enchants us on the big and small screen this week. The Breeda Wool passion movement is most certainly at its sparkling ascendency.
– We've already seen her as Lou Linklatter, the feisty colleague of demented killer Brady Hartsfield in "Mr. Mercedes" and now we get her brand of kick-ass fortitude as a bounty hunter/avenging angel on "Midnight, Texas".
---
– She's also the star of the biting comedy "Midnight Confession" which sees her as Donna Donna, a friend of Manny Jumpcannon who in his self-delusion believes that his gesture of making amends do matter.
---
Carrie Coon in "Great Choice"
---
– The director of "Great Choice" affirms she's the best actor he's ever worked with, a deservingly glowing praise for Carrie Coon who has entrenched herself as one the most compelling actresses of this generation.
– Once more, she showcases her authenticity in what is an offbeat role as Jen, a woman who seemingly gets lost in an endless loop of the Red Lobster commercial with an evil waiter waiting in the wings.
---
– Her critically acclaimed performances on the series "The Leftovers" propel Carrie into stardom as will be her complex portrayal of police chief Gloria Burgle which she is reprising in the upcoming Season 3.
---
Kerry Cahill & Lucy Faust in "Mudbound"
---
– With the accomplished duo of Kerry Cahill and Lucy Faust in strong supporting roles in the film "Mudbound", interest is rife for this drama that tells of race relations in rural Mississippi just after World War II.
– We will be transfixed on the talented Kerry in the new season of "The Walking Dead" as she returns as Dianne, the enforcer on Team Kingdom and with numerous indie films in the pipeline, she's on a bewitching roll.
---
– The ever youthful Lucy Faust once had a recurring role on "American Horror Story" which will see its newest iteration "Cult" in October and viewers will also get a glimpse of her with Matthew Gray Gubler in "68 Kill".